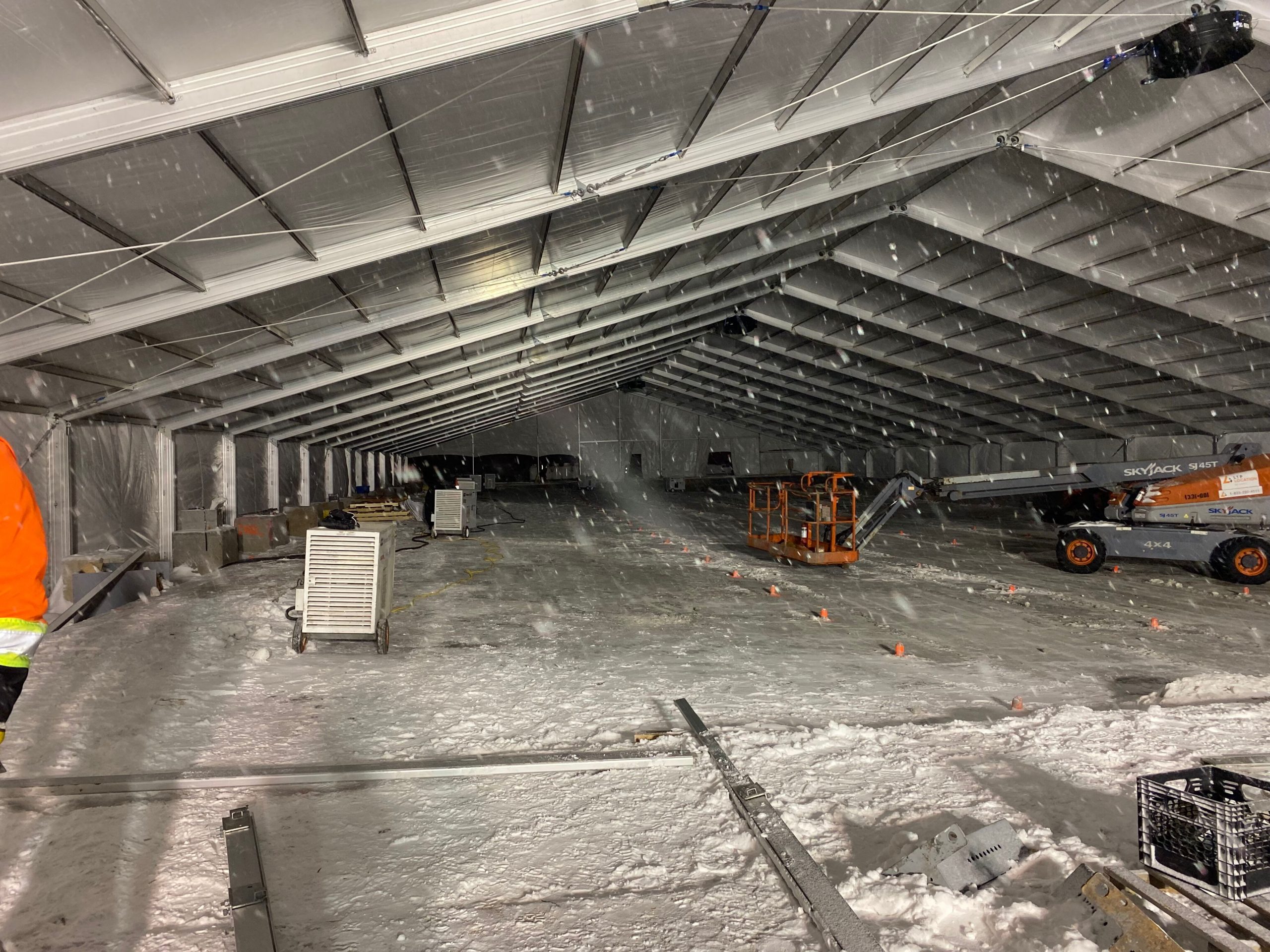 Construction Tents
Shield your project from the elements.
Don't let the weather delay your construction. Get a quote on one of our rapid-deploy temporary structures.
Wind & snow load rated so you don't have to worry about the weather.
Rapid-Deploy Semi-Permenant Fabric Structures for Industrial purposes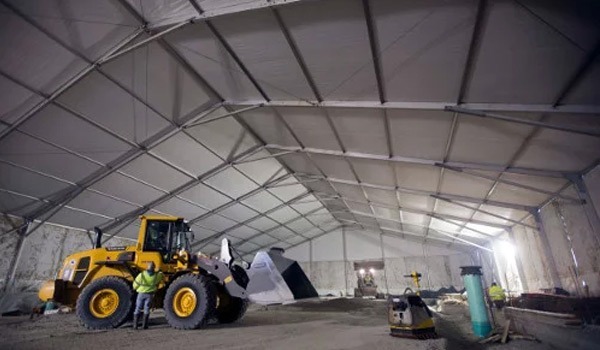 AST semi-permenant fabric structures are able to be deployed on many different surfaces, to quickly and professionally fit the need of your construction project.
Rapid-Deploy Semi-Permenant Structures
Semi-permanent movable structures are a perfect solution for the construction industry.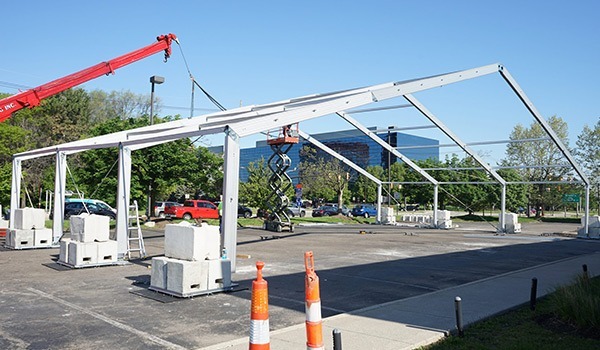 Expand operations, on-site temperature controlled storage, emplyee centers, and more.  Our structures can be branded and customized to fit the look and need of your operation.
Heavy Snow Load & Wind Resistant Frame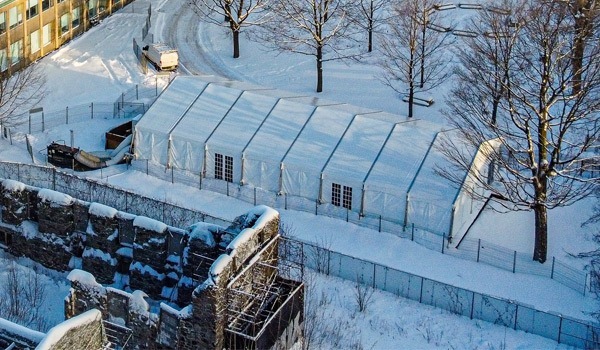 Our structures have a strong aluminum frame with fire-retardant PVC Serge Ferrari vinyl. These durable structures are available up to 140 feet in width and are resistant to 140km/h (87 mph) winds. 
Our tents are certified by engineers to withstand snow loads of up to 80 lbs/sqft.
Modular in heights, width and length, we have the ability to fit your industry needs and requirements.
Or give us a call at 1-800-USA-TENT (1-800-872-8368)